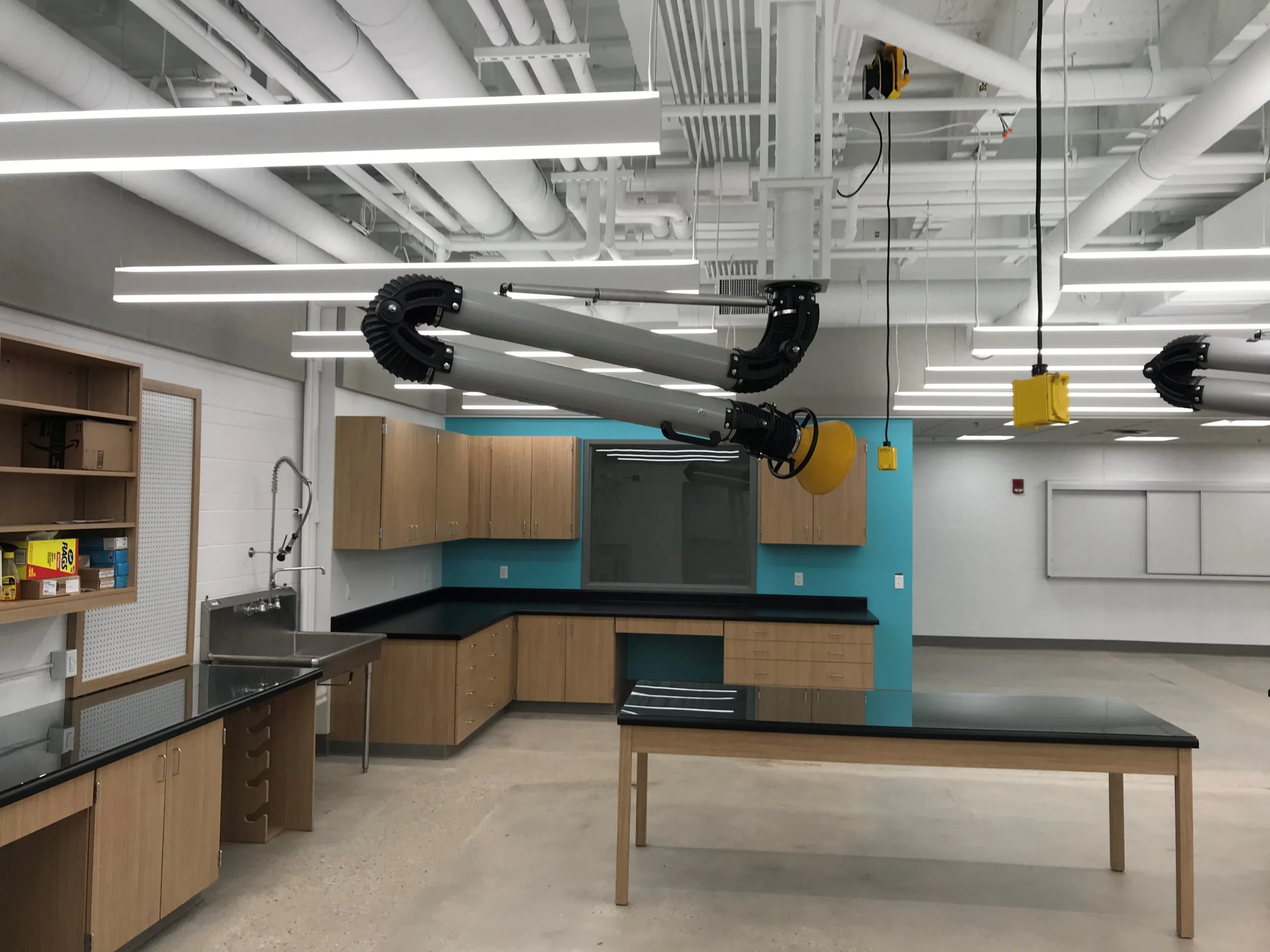 PROJECT DETAILS
General Contractor: Rasch Construction & Engineering
Business/Building Owner: Project owner
Trades Performed: Trades performed by Rasch included demolition, masonry, concrete, and all phases of carpentry.
Project Architect: Boer Architects Incorporated
Project Industry: Education
Construction Services: Carpentry, Concrete, General Contracting
Team Members: 3 main project management level and anywhere from 3-8 field crew level
In general, the project consisted of remodeling 5,400 square feet of the basement level printmaking lab and the costume storage space inside Greenhill Center of the Arts Building. The space was converted with a state-of-the-art ventilation system and acid resistant laboratory tops and casework. All demolished and new materials for the lower project area had to be brought down to basement level with the use of one freight elevator. The construction also entailed a new water main from the adjoining street with associated parking lot and civil work. The project was performed in multiple phases to work around the school without disruption to the students.